December 2018
| Mon | Tue | Wed | Thu | Fri | Sat | Sun |
| --- | --- | --- | --- | --- | --- | --- |
| | | | | | 1 | 2 |
| 3 | 4 | 5 | 6 | 7 | 8 | 9 |
| 10 | 11 | 12 | 13 | 14 | 15 | 16 |
| 17 | 18 | 19 | 20 | 21 | 22 | 23 |
| 24 | 25 | 26 | 27 | 28 | 29 | 30 |
| 31 | | | | | | |
Calendar

Nothing felt greater to Barry then the feeling he got while running like a maniac at full speed , across the world, cities , highways.The feel of almost floating on the road , as he ran at such high speeds that it was not really out of the question for such a thing to occur.But , alas , he did not get to enjoy that as much as he was trapped here on the other earth , with all these people counting on him to create a portal yet again.One that could send all of them back to their respective homes and back to their loved ones.

Loved ones?Those words rang as a echo in Barry's mind as he ran.He missed home.Central City.Cisco , Caitlin , Iris.He even missed the damn coffee he used to grab on his way to a crime scene , but not before pretending to arrive just a bit to late , not to raise any suspicions.But of course , here , he did not need to hide like that.None really knew him here or knew of The Flash.A secret identity at the moment was a bit redundant.
But , he was not alone in those thoughts.Surely there were many others thinking the same things he was.And for them, for those people he needed to fight , to go faster , to get them all home, even if it meant at the cost of his own life.And so , the young hero found himself running on the 94th , up north , on a simple mission , one that he was especially qualified for.To look for other survivors around the world and bring them back with him.More people to help , more people to survive with.
This world was huge and empty , for but the few ones that joined him here.And since they got hre , maybe many others did as well.And so , every day he would run around the world , hoping , trying to find others.But not many of the searches lead to successful results.He was now searching up North in the States , following highway 94 before arriving at an exit , taking it , down on the 75.
After a few more miles , he stopped on his way as he slid on the asphalt before suddenly stopping as he spotted a truck sitting in the middle of the road , door to the drivers side wide open.He walked over towards it slowly "Is anybody in there?" he yelled as he moved towards the truck, but with no answer back.As he got to the truck , he popped his head inside, to check , but it was empty.Not even the keys in the contact.
He popped his head back out , and looked around him , but from left to right stood only thick woods , and back and forth , the highway 75 long and empty."Its like a zombie apocalypse around here man " he mumbled to himself as he sighed.Turning around to look down the highway , he noticed a few feet before a sign.As he quickly flashed towards it , he stopped before it and read it.-Welcome to Fargo.Hope you have a pleasant stay-  
"Fargo?" Barry asked himself as he looked past the sign , leaning to the side a little , before stepping out on the road again , and with another glance back at the truck , he started running running again towards the city.
_________________
A figure clad in blue shot through the sky, her red cape flowing behind her like a streak of red against the white clouds. Kara Zor-El was on a mission. The wind slapped against her pale features as she flew through the sky, on a lookout for life on Earth. Flying over what seemed like a highway, Kara, squinted her orbs, trying to spot any sign of life but all she could see were abandoned warehouses and trees.
Kara shook her head, her hands still outstretched in front of her with a sigh. This place, this whole world was dead. There was nothing other than water, trees and buildings; no life whatsoever. She missed her home, Alex, her co-workers and even her job for all that mattered.
Most of all, she missed being 'Supergirl', the hero of her city. She missed saving people; not that was unhappy that no one got in trouble over here. She hated how she couldn't help anyone to get out of this place; this prison. They all had such incredible lives, loved ones and now, nothing. Other than the friends everyone had made during the past few weeks, none were happy here, neither was she. They had to get out somehow.
But how, was the question. 'The Flash' himself didn't know of a way and he was supposed to be the reason for all of them being here. At the thought of the Central City superhero, Kara looked down at the highway as a streak of red flashed through. A chuckle left her plum lips as she dived in towards the ground. Obviously by then the streak had already travelled a few kilometres ahead. Kara pushed her feet against the air, as if it were a wall as she launched forward, flying faster as she noticed the flash of light not too far from her now. 
Then it stopped. Kara came to a crashing halt, losing her balance as she almost fell on the ground before tumbling and standing up again. "Why don't you use some signals to indicate that you are stopping?" She asked, groaning softly as the blonde rubbed her temples, her gaze shifting to the signboard in front of them.
"Fargo, huh?" She shook her head, placing her hands on her waist as her red cape slightly blew with the wind. "Haven't been here before."
Admin




Faceclaim

: Melissa Benoist


Posts

: 6


Join date

: 2015-06-09


Location

: New York City



"I have a feeling no one has been here before  with a name like Fargo for a town " he said joking , as he laughed , looking over to his side at Kara who had joined him."And by the way " he started as he turned towards her , pulling the mask back from his head , revealing his face now as he looked at her " What are you doing here?" he asked her " You were supposed to go down south and i was supposed to check up north.Did you get lost again " he teased her as he chuckled stepping out into the open road.
"Since youre here now.I guess we could both take a look , see whats up with this town." He then looked from Kara down the road " i Found an abandoned truck about a kilometer down the road , door wide open , sitting in the middle of the road." he then looked back at her , all serious " I thought there may have been someone who left it like that , i dont know.Its worth checking out anyway before going back home.You in?" he asked her and then a smirk started to play on his lips as he pulled his mask back on his face.
"How about i race you in to the town.Looser buys first rounds back home " he challenged her as he took his position , and as soon as he yelled go , all that was left behind him was a flash of bright red and yellow playing in the air before disappearing.
_________________
Kara shook her head with a chuckle as she walked over Barry, her arms now crossed across her chest. "Who would even name a town 'Fargo'?" She queried before turning to face the speedster. "I actually finishing checking the south...nothing but wild trees and houses that need immediate repairing." Biting her lip, the blonde heroine added, "I honestly don't think there is anything out there."
With a shrug, Kara continued, "So I thought, hey, why not explore the north a bit, learn my way around the country and all." As Barry informed her about the abandoned truck, Kara looked behind her, narrowing her hues as she tried to locate the mentioned truck with her enhanced vision. An outline of a truck appeared in the horizon as Kara looked closer, its door open just like Barry had said. "Hmm.." She spoke, "Maybe it was one of us, you know? Probably got lost and tried to see if the truck worked."
"But yeah, I think we should check it out, just in case." Kara nodded her head,  before chuckling at his challenge. "You know I can fly right? And air is a faster means of transportation?" With that, the supergirl pushed herself from the ground, shooting up in the sky, flying at the highest speed she could manage.
Admin




Faceclaim

: Melissa Benoist


Posts

: 6


Join date

: 2015-06-09


Location

: New York City



"Im the fastest man alive Kara" said Barry with a smirk as he ran , pushing his speed finally arriving in town , stopping himself in the middle of an intersection as he slid on the pavement , flashes of red and yellow sparkling behind him , and then glancing up in the sky as Kara was joining him as well " I guess youre buying " he tilted his head slightly then back with a smirk.
He then stopped smirking as he looked around him , only to see nothing special , but just another empty town like the many others he had visited.No sign of life , no sound except the wind starting to pick up as storm clouds were forming a few miles away , but moving fast their way " Well , nothing here i guess." he spoke and then looked over to Kara "" might as well do a swipe around before those storm clouds hit the town.Be sure " he nodded to her and then dissapeared from her sight , running around town through buildings , trying to see if he could find anyone.
_________________
Kara flew through the sky in great speed, hovering over the approaching town before finally descending on the ground, only to find that Barry had already arrived. "not fair!" She cried out, "I was just..." She let her index finger point towards the sky, "Hanging out among the clouds." 
Kara then stood silently, letting her super hearing catch sounds of anything that would lead them to a living creature. Although, the only sound the blonde could hear was that of harsh winds picking up pace. She turned over to Barry, "You check the east, I'll go west." Kara directed, flying off to the western part of the town. Hovering over houses and shops as she let her enhanced vision search through the buildings. 
However, there was none. No life whatsoever. Kara sighed, flying out of the window of the last house in the western part of the city.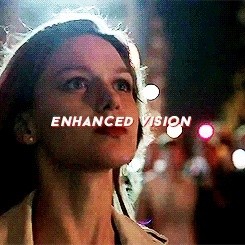 Admin




Faceclaim

: Melissa Benoist


Posts

: 6


Join date

: 2015-06-09


Location

: New York City



"Nothing, nothing , nothing " the flash mumbled to himself as he went in and out of every building in the west side of the town , but finding nothing."Nothing , yet again" he sighed as he stopped inside one of the houses , walking casually through the house and in the kitchen , opening the fridge and checking what was inside , spotting bar of Snickers "Jackpot" he smiled as he took the bar , and closing the fridge he speed out of the house.
Stopping in the middle of the street , Barry , looked around , and decided to get a better vantage point as he ran fast towards a warehouse , and climbed up the wall and jumping then after on the roof top of the building , pulling his mask off and taking a bite of the chocolate bar , and looking around down , then picking up with the corner of his eye as Kara was flying in his direction waving her from the roof top to land there "I got nothing , except for this " he said waving the chocolate bar in his hand and then turned around to look at the storm clouds gathering behind them."Should we keep searching or head back?" he asked as he felt the winds starting to pick up as the clouds getting darker.
_________________
As Kara's feet landed on the rooftop, she sighed. "Nothing either." The blonde informed before eyeing the chocolate bar. "Is that for me? Oh than you so much!" She grinned, teasingly before snatching the piece of chocolate from Barry and taking a bite. "Man, I was hungry." Kara chuckled, stuffing the chocolate in her mouth before turning to face the sky.
As a flash of lightening was seen, followed by the loud boom of thunder, echoing through the sky, Kara raised an eyebrow, "Well, those clouds don't really want us to keep searching..." She trailed off, gazing at the thick grey clouds that were now flying towards the town they were in. "Let's take the southern route and turnover at 59." Kara suggested, "Those clouds don't look too happy to me anyway."
Once her words were out, Kara jumped off of the roof, forcing her body to fly higher up in the sky before feeling a few drops of water fall on her body. "That doesn't feel nice." She muttered, looking down at Barry.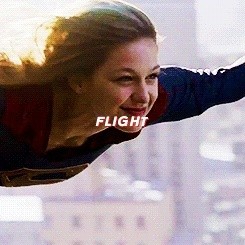 Admin




Faceclaim

: Melissa Benoist


Posts

: 6


Join date

: 2015-06-09


Location

: New York City





Similar topics
---
Permissions in this forum:
You
cannot
reply to topics in this forum